Lagerstroemia indica
Most of the old Lagerstroemia indica in the garden were suffering.
It was decided to transplant them where they had more light and air.
Here Alessio and Dr. Riva are visiting the patient.
It was no picnic though, to move them around the garden: each tree was about 2.5 Tons.
The year after they all had leafs and flowers.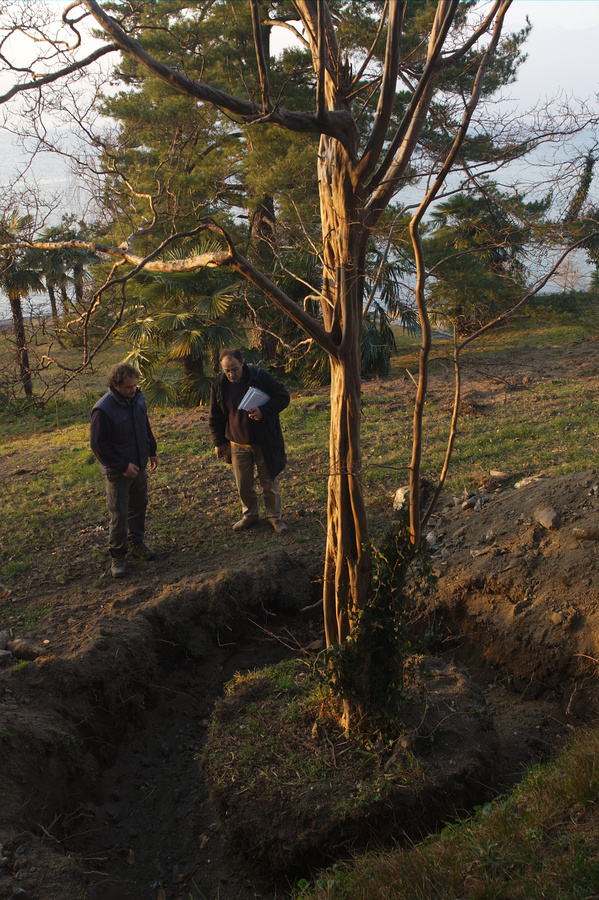 : ƒ/8
: 20 January, 2007
: 200
: 1/30s