Polidora
We call this old stone house Polidora.
It is said to have been the house of Polidoro, a brigand that was hanged on Cerro's beach in 1600.
For us, it has always been a "sweet home", the place for roasting chestnuts and watching the sunset go down behind Isola Madre.
Polidora gives now its name to the B&B inside Intragnola Gardens.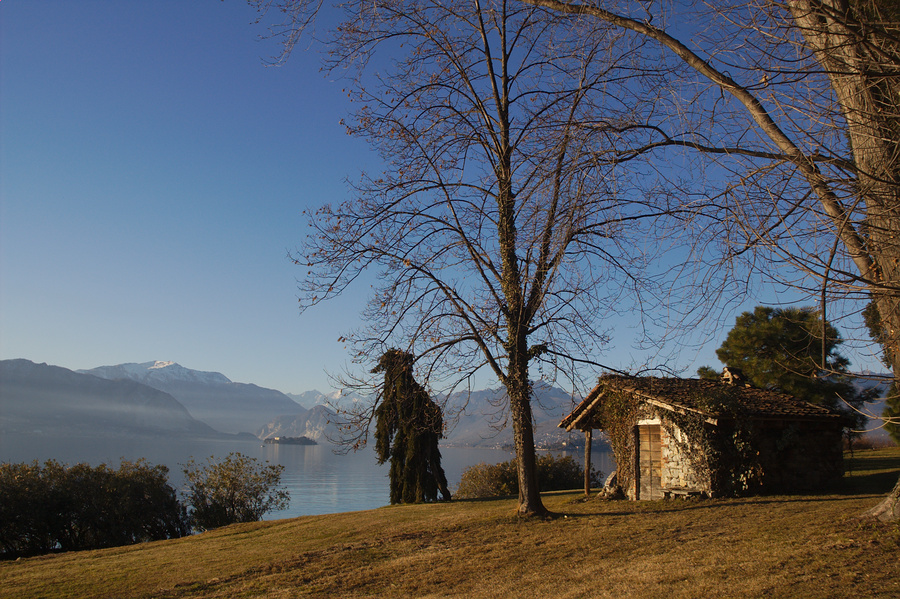 : ƒ/8
: 14 January, 2006
: 200
: 1/800s