The large yellow building you see at horizon level, are Isola Bella and Isola Madre palaces. They are lit all night long.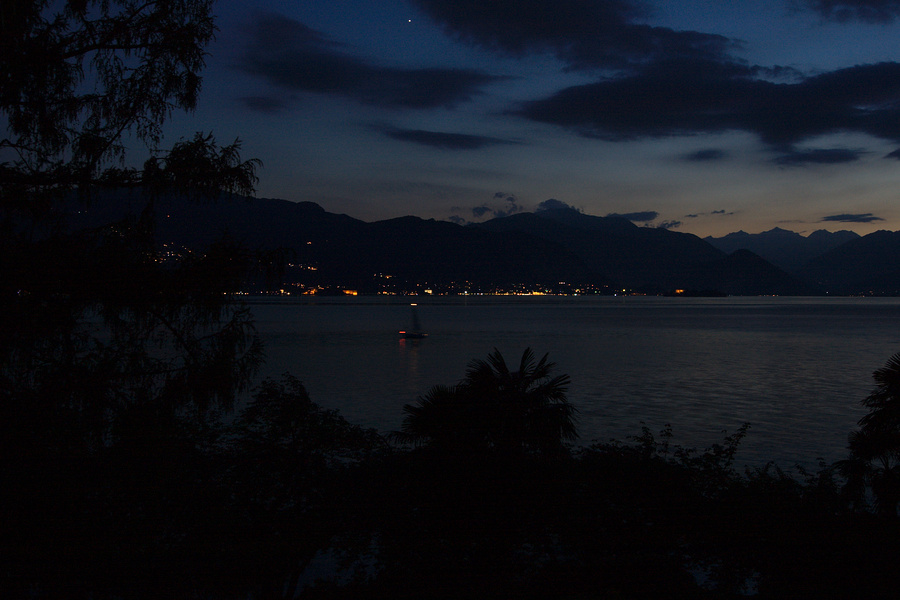 : ƒ/8
: 23 June, 2007
: 200
: 1.6s
If you are staying at Polidora B&B inside Intragnola Gardens, you leave the car in Laveno and get a ferry to Verbania.
From there, Navigazione Laghi runs ships to Pallanza and then Isola Madre.
You can lunch on the Island at Ristorante Piratera.
Taxi boats will get you everywhere you want, but are pretty expensive.
If you want to do some exercise, you can row from Intragnola to Isola Madre: it will take about one hour 15 minutes, but first check the weather: storms build up very quickly.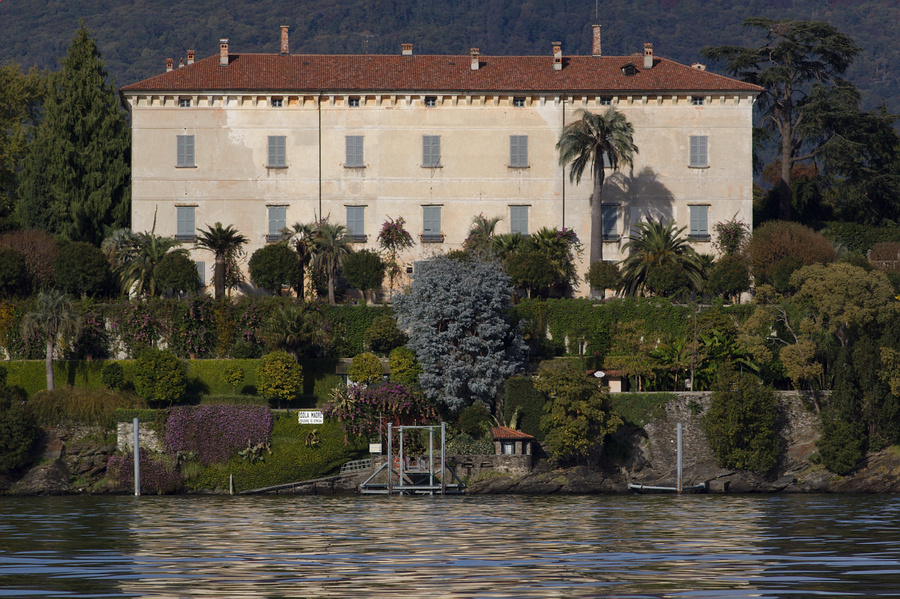 : ƒ/8
: 5 November, 2006
: 200
: 1/1000s
Gustave Flaubert, writing in 1845 about Isola Madre: paradis terrestre; arbres à feuilles d'or que le soleil dorait… C'est le lieu du golfe le plus voluptueux que j'ai vu, la nature vous y charme de mille séductions étranges, et l'on se sent dans un état tout sensuel et tout exquis.
Isola Madre is a wonderful botanical garden, that you can visit from April to October.
Together with Isola Bella and Isolino S. Giovanni, it is privately owned by the Borromeo family.
: ƒ/8
: 19 November, 2005
: 200
: 1/4s
By continuing to use the site, you agree to the use of cookies. more information
The cookie settings on this website are set to "allow cookies" to give you the best browsing experience possible. If you continue to use this website without changing your cookie settings or you click "Accept" below then you are consenting to this.