A young Pinus coulteri.
Like our Pinus virginiana and yunnanensis, it came from Prof. Marchiafava nursery in Tuscany (www.pinirari.it).
It was growing very fast, but a few years after we, lost it after a sudden Armillaria attack.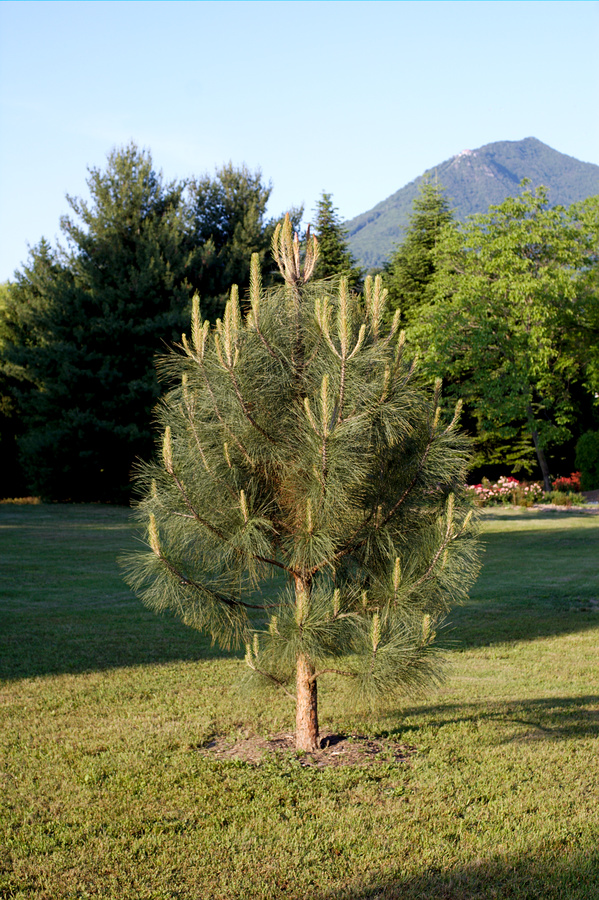 : ƒ/6.3
: 12 May, 2007
: 200
: 1/200s
One of the two Larix decidua in front of the villa died from Armillaria.
I was very sad and looked for a replacement, although the climate is probably too hot for this Alpine tree.
: ƒ/8
: 5 May, 2007
: 200
: 1/160s
This was the size of the Trachelospermum jasminoides on our gate.
Alas, it died from Armillaria some years ago!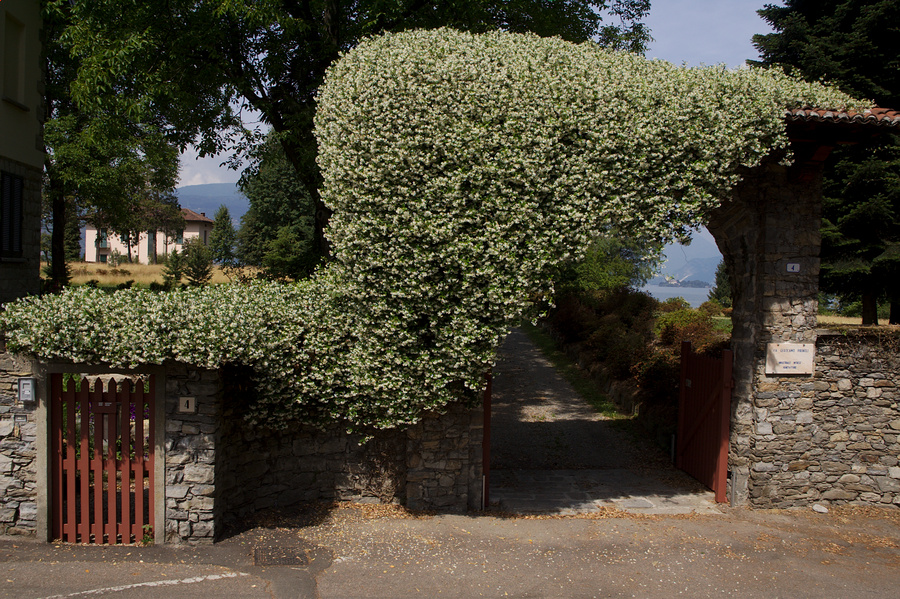 : ƒ/8
: 18 June, 2006
: 200
: 1/800s