This magnificent Cupressus tortulosa is supposed to have arrived in Europe together with the one on Isola Madre, where it is mistakenly named Cupressus cashmeriana.
The owner very kindly let us get some seeds, and that's how we got a baby tortulosa for Cerro.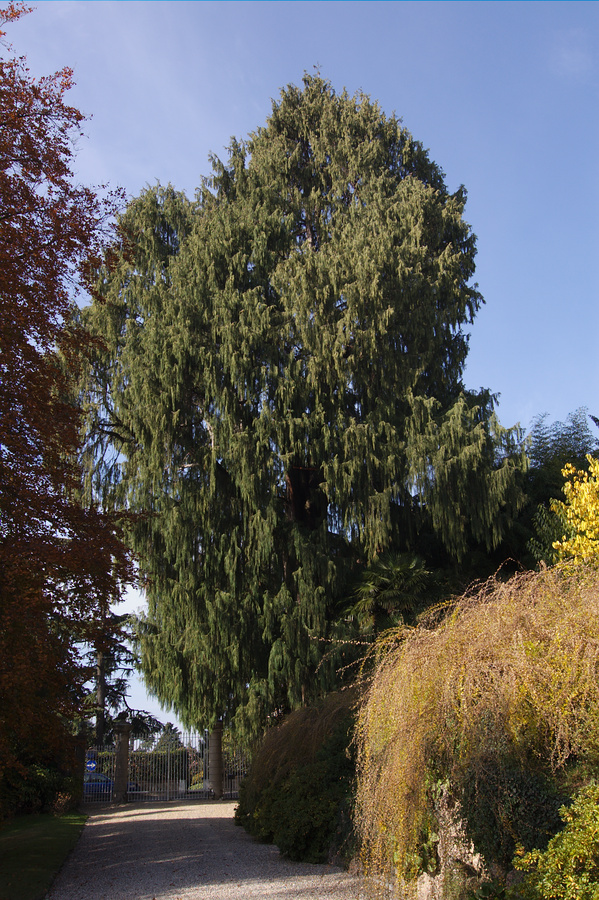 : ƒ/8
: 4 November, 2007
: 200
: 1/200s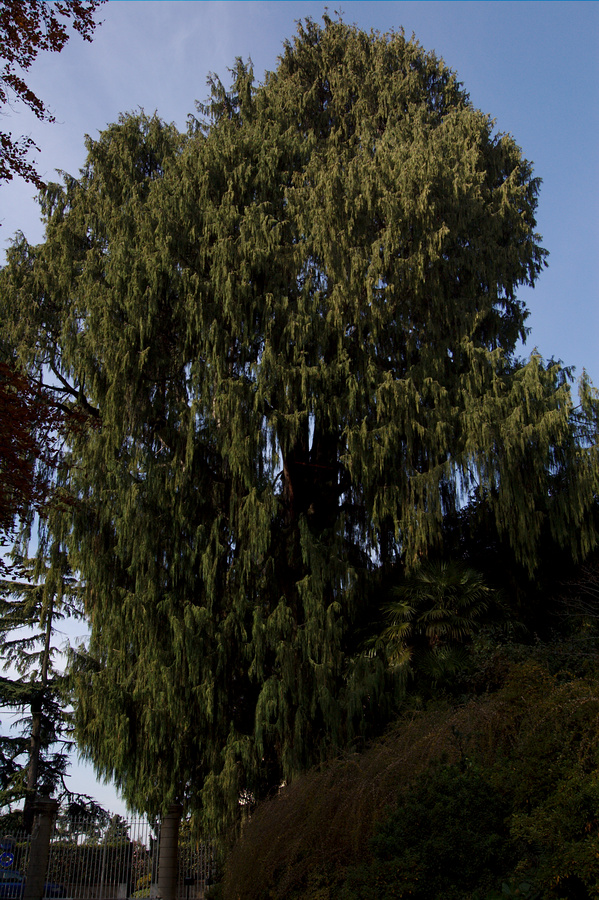 : ƒ/8
: 4 November, 2007
: 200
: 1/640s
The 30th of June 2006 a hurricane capsized the 150 yrs old Cupressus cashmeriana of Isola Madre (this wonderful tree is in fact a Cupressus tortulosa).
Immediately, a rescue team set up cranes to put it back on its roots.
You can see that the Island profile has changed: the large globe of the Cupressus cashmeriana is broken.
However, the tree survived and started regrowing. After a few years this awesome effort can be considered a great success.
Here you can see helicopters working on the site.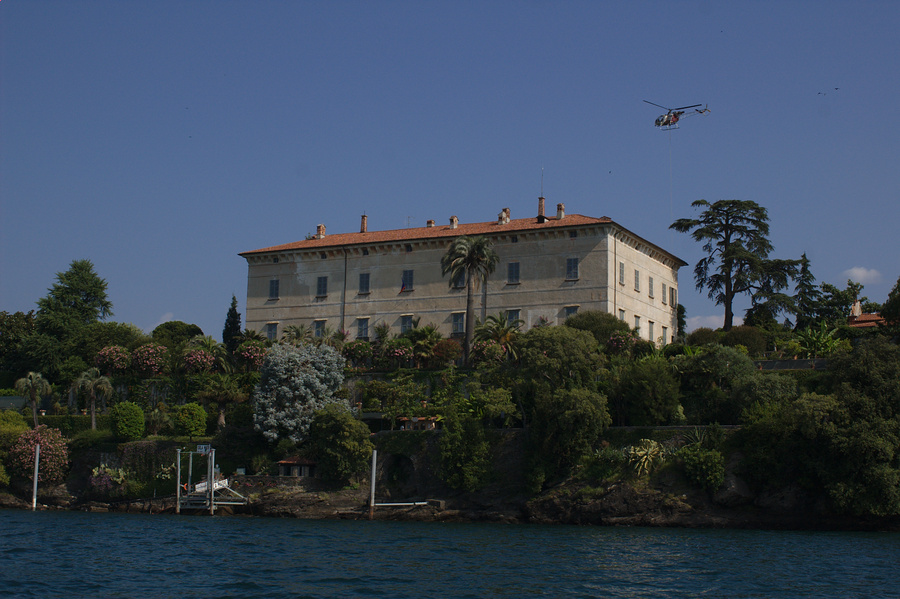 : ƒ/8
: 2 July, 2006
: 200
: 1/1250s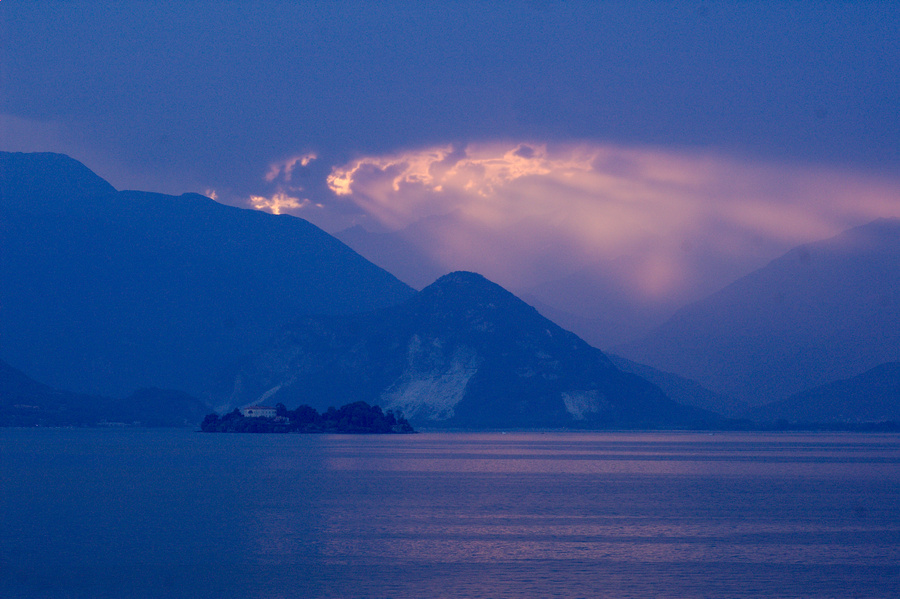 : ƒ/8
: 21 July, 2006
: 400
: 1/80s